PLEASE READ THE ENTIRE DESCRIPTION AND CHECK BACK THE MORNING OF THE FLOAT TO CONFIRM WE HAVE NOT BEEN CANCELLED DUE TO WEATHER OR A NO SWIM ADVISORY

Shoot the Hooch with AARPCV this summer! And, raise money for Peace Corps projects while you're at it! Dropping in at Cochran Shoals/Powers Island, the group will float about 3 hours to the Chattahoochee River Park - Paces Mill Unit. AARPCV will provide the tube, the life jacket, and a ride back to your car at Cochran Shoals ($3 parking/car).

Float tickets are $15 and must be purchased by August 11th. You can follow this link to purchase tickets.
https://www.paypal.com/cgi-bin/webscr?cmd=_s-xclick&hosted_button_id=9BF6VDD9T2YWW

In the event of bad weather or a no swim advisory, we will cancel and try to reschedule the float.

You must purchase a ticket and sign a liability release form to participate. Liability release forms will be available before we put in. Please bring sunscreen and drinking water. Many floaters prefer to wear chacos, crocs, or other water-friendly shoes. Bring other drinks or food if you would like (NO GLASS), but remember that it's not easy to hold much while floating - dry bags would be very useful if you want to do this! It will be a good idea to eat something before you come since we will be on the water until for a while.

We will meet at Cochran Shoals / Powers Island by 11:30am sharp! The parking fills up quickly so please carpool and arrive on time or early! We will be starting the float no later than 11:30am. We will be there at 11:15am.

https://www.google.com/maps/place/Cochran+Shoals+-+Powers+Island/@33.90283,-84.4448319,16.96z/data=!4m5!3m4!1s0x0:0xa00e96359fff332e!8m2!3d33.9039013!4d-84.4420245

The float will end around 2:00pm or so, though it could be a bit earlier or later depending on the flow of the river. Rides will be provided back to the drop-in point in the back of a pickup truck - it is a short 7 minute drive on local roads. A second trip will be provided if needed, or for those who do not want to ride in the back of a truck.

Contact Jake Carpenter (jakecarpenter5@gmail.com or 478.501.6410) or Candy Girod (ckcaandy@gmail.com) with any questions. Join us for a fun afternoon with RPCVs on the Chattahoochee!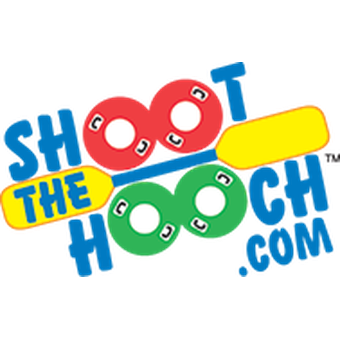 5450 Interstate N Pkwy, Sandy Springs, GA 30328, USA